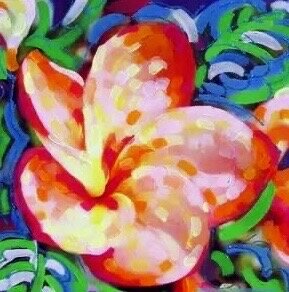 "…Unleash the Picasso In You…"
Every Thursday AND FRIDAY, drop in between 7pm to 10PM - (booking required)
2HRS $58 (bring your own wine / $8 per glass)
We are inviting anyone 18 years and above who enjoys a glass of wine, coffee or tea to relax at The Drawing Mint. We provide the coziness and materials you need to unleash your creative potential or simply engage with friends on a weekday evening. No formal training or art skills required.
Drop a message @8127 3317 for enquiries and bookings.
Envisioning Ourselves: Self portrait in Mixed Media Artistry Workshop ($280 for 4 sessions)
Every Sunday 2pm to 4pm
Learn to sketch and draw yourself using pencil, pen and marker. Next we will do a mindful meditation to tune in and get in touch with what we want to attract into our life and who we want to be. Then we journal these inner thoughts and affirmations onto several notes. Next using we use watercolour to create nuances and swatch of colours to create a coherent self portrait that not only inspire you but reminds you how awesome, powerful and unique you truly are. Group sharing is encouraged at the end of each session.The inspiration for this workshop came about from recently dream I had to use art to help us envision our fullest inner potential by creating a self portrait of our best self.
Session 1:Drawing ourselves out
Session 2: Journaling, Mark making, Doodling, Planning,Sourcing
Session 3: Collage + Layering
Session 4: Embellishment+ Details + Finishing
Drawing On Nature… A Watercolor Workshop for all levels ( $280 for 4 sessions )
Every Thursday - 3pm to 6pm
Every Tuesday- 7pm to 10pm
By carefully observing a small plant and drawing it in detail with pen and watercolour in their own art journal book ( or just good watercolour paper) we start a journey of mindful drawing exercises not only of Nature but also on Nature for lessons and inspiration for our daily life. Class includes inner reflection exercises and group exchange